Welcome to RadCamp 2019 - The IBS Malaga Edition
January 8 2019
Faculty of Education Science and Psychology
Campus de Teatinos
University of Malaga
Bulevar Louis Pasteur 25
Malaga, Spain
Organisers, Instructors, and Facilitators
Deren Eaton (Columbia)
Isaac Overcast (CCNY)
Registration
Participation will be limited to 30 individuals. Registration for this edition of RADCamp is $85 and can be accomplished on the IBS Malaga Registation page. There are still a few slots available.
Github username spreadsheet
Please type in your full name and github username on this google sheet
Schedule
NB: This is a very preliminary schedule, so it is subject to change.
* Lunch is not covered by the registration fee, but will be offered at affordable price for workshop attendees.
Additional ipyrad analysis cookbooks
Post-Workshop Welcome Reception
At the end of the workshop, volunteers will guide organizers and attendees to the welcome reception of the Conference:
FYCMA - Palacio de Ferias y Congresos de Malaga
Av. de Jose Ortega y Gasset 21
Malaga
through three different means:
By bus (bus-stop is located in front of the main entrance of the building)
A 30-minute (2 km) walk
By taxi (volunteers will provide taxi-service phone numbers; approx. cost 8 Euro)
RADCamp IBS Malaga 2019 Group Photo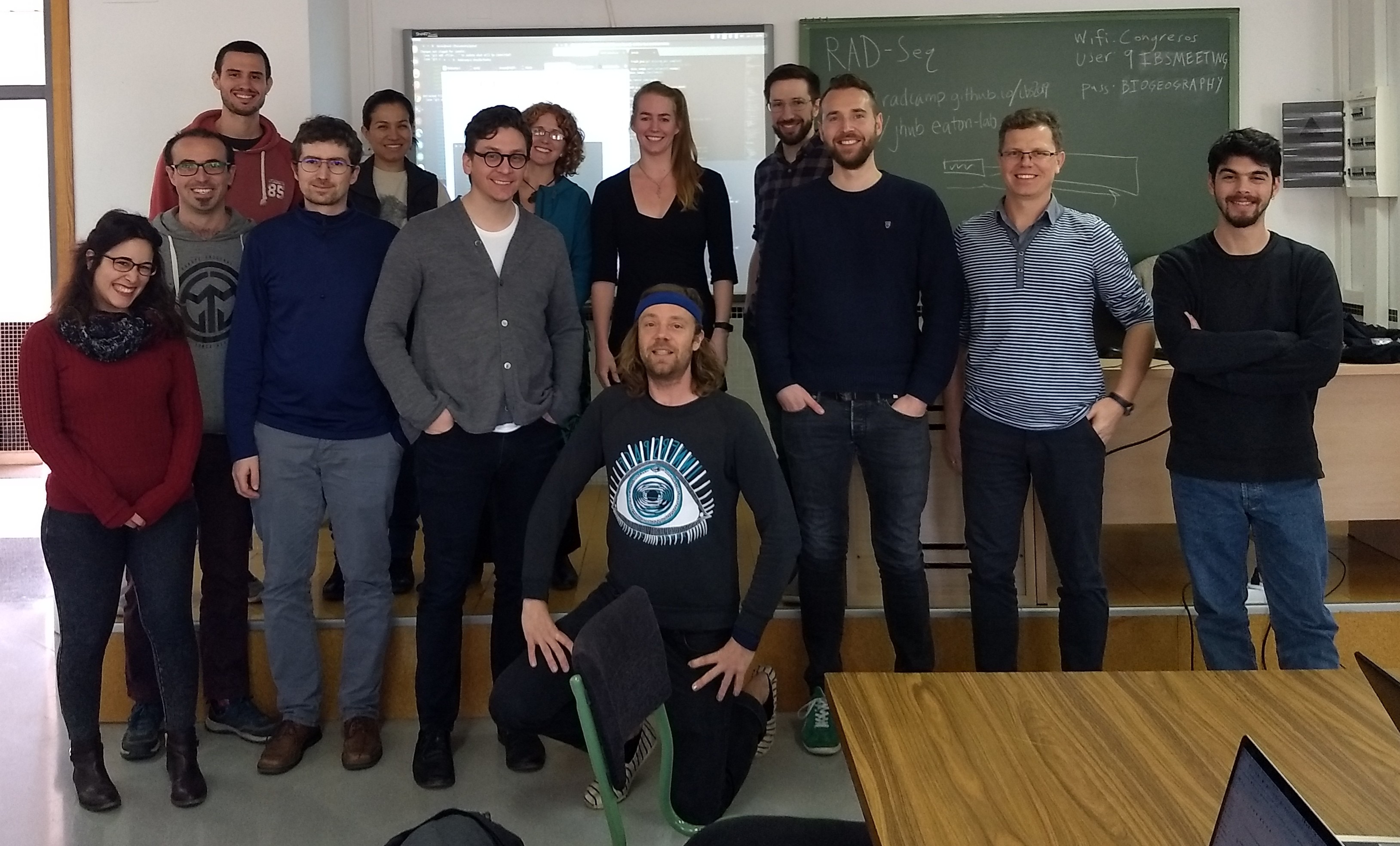 Acknowledgements
RADCamp IBS 2019 materials are largely based on materials from previous realizations of the workshop which included important contributions from:
Mariana Vasconcellos
Laura Bertola
Sandra Hoffberg